Industrial Robotics Training
An Industrial Robot has many metrology or measurable characteristics, which will have a direct impact on the effectiveness of the robot during the execution of its tasks. The main measurable characteristics are repeatability and accuracy. Roughly speaking, the repeatability of a robot might be defined as its ability to achieve repetition of the same task. On the other hand, accuracy is the difference (i.e. the error) between the requested task and the obtained task (i.e. the task actually achieved by the robot). In robotics, when talking about repeatability and accuracy, their meanings are often confused. So, repeatability is doing the same task over and over again, while accuracy is hitting your target each time.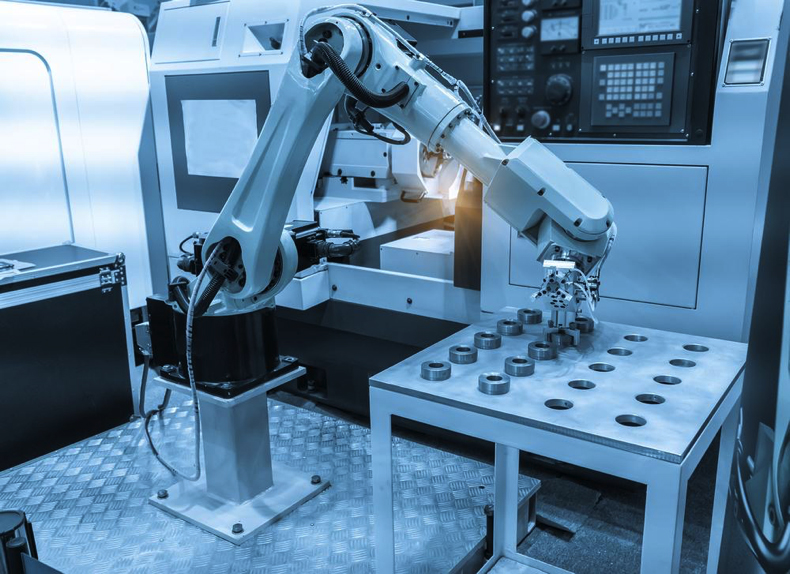 Why Industrial Robotics Training ?
Humans are not Work at high temperature, heavy welding application, high manufacturing and Can't do multiple task at time same time. But INDUSTRIAL ROBOTS are do that. They can be programmed to perform dangerous, dirty and repetitive task with consistent precision and accuracy. Industrial Robots are used in a variety of industries and applications. They come in a wide range of models with the reach distance, payload capacity and the number of axes.
What We Do ?
IOLOGIX gives you a different types of INDUSTRIAL ROBOTICS applications with basics and advance level Training. We provides a multiple process applications which is used in Manufacturing/Assembly industries and we have ABB robot, NACHI robot, KUKA robot and UNIVERSAL robot through Simulations.
Fully Equipped Updated Software and Hardware facility
Individual Focus
Industrial experienced faculties
Career Guidance & Mentorship
100% Placement Assistance